8K
Packshot on 13/11/2012
At The Packshot People, we pride ourselves on our customer service, because there is no better client than one who returns again and again.
One of our top clients is Eight Thousanders (8K) http://www.eightk.co.uk, a new company specialising in clothing and accessories for outdoor activities and sports. Named after the mountains around the globe which exceed 8,000ft (there are fourteen of them), to tap into their senses of extremity and adventure, 8K targets mountain aficionados with specialist equipment for mountain activities such as skiing.
8K – along with its sister label, M2 – were created by Brazilian entrepreneur Luiz Macambira and Monegasque Baroness Melanie de Massy. Indeed, M2 actually takes its name from theirs. Both brands, in Luiz' words, aim to offer a "revolutionary online shopping destination for outdoor and luxury sports apparel." 8K aims to launch in January 2013 (with nothing less than a cocktail party in Monaco), with a launch date for M2 pencilled in a little later in the year. Although the executive offices of the two brands will be in Monaco, their distribution and customer support centres will be based in the UK, so you can expect to hear a lot more about them on these shores in the coming years.
And why did they decide to work with us at The Packshot People?
"The studio offers the best value, the best service and consistently delivers the quality photography that we need", Luiz explains. With our experience and expertise in a competitive market, we understand the demands of our clients – and we make sure that we pay attention to detail.
Take this photograph, for instance. Achieving the colours you can see in the goggles really enhances the image – but it took an effort to minimise the reflections around the studio, before adding the colours in Photoshop in post-production. Going the extra mile gave 8K an excellent image, and it gave us one of the more vibrant portfolio shots on our website too.
Nice work.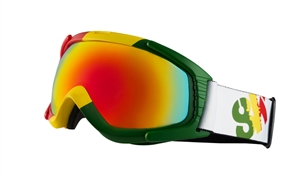 Prev
Cloudscapes Norfolk
Cloudscapes Norfolk
Next
The AoP Awards 2012
The AoP Awards 2012