Coppens
Packshot on 10/01/2014
Back in October, we posted this article about Coppens, a new European client of ours. Coppens will soon be launching a range of beers in the UK from their brewery near the border of Belgium and the Netherlands, and we thought we'd give you a bit of an update on our shoot for them.
Their mainstream lagers – at 4% and 5% – are brewed for maximum refreshment, and the promotional campaign is designed to reflect this, with splashes of water coming from behind the cans in the images. "Effortlessly drinkable" is the phrase the brewers themselves use. We tried hard to represent this with a high visual impact.
The striking, rich colours used in the background reflect those used in the branding of the lagers. Our idea was to aim for simplicity, avoiding the kind of creative flourishes which might detract from the brand itself. With this in mind, each beer was shot against the same background.
As Coppens is aimed as a premium continental lager, the branding campaign has sought to avoid the use of humour and gimmicks. We stuck to our strengths and focused entirely on showing the product itself at its very best. As you can see.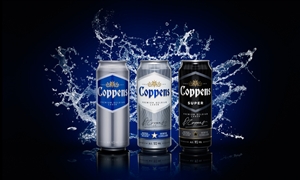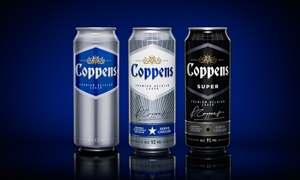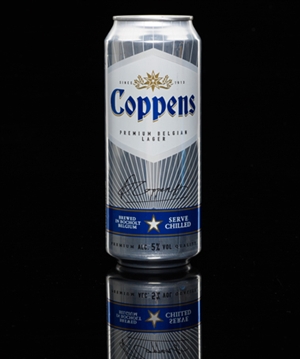 Prev
Packshot Photography Prices
Packshot Photography Prices
Next
Product Brochure Photography
Product Brochure Photography