Redwell Brewery
Packshot on 14/02/2014
One of the UK's fastest growing industries over the last few years has been the humble microbrewery. I say "humble", but some of them are anything but. With ambitious flavour combinations and marketing methods that punch above their weight – and even their own pubs – these small breweries have combined around the UK to comfortably rival their far larger competitors.
Norfolk and Suffolk, in particular, are two counties benefitting from the emergence of these breweries. Quite a number have popped up in the last five years, and they're going from strength to strength. With an enthusiastic customer base to support them, they're constantly developing their skills, trying new ideas and – in some cases – bringing back old recipes.
But that's another story. We're looking at their marketing. Given many breweries' chequered pasts when it comes to marketing, as this excellent, if saddening, blog highlights, it's extremely refreshing to see it taken more seriously these days. Breweries are really enhancing the profiles of their products with professional design and strong photography, and seeing the benefit of this approach in their turnovers. An excellent example of this is the Redwell Brewery.
A relatively new start-up, Redwell are building up a strong reputation around the UK for the quality of their beers, assisted by some equally high quality marketing materials. They have employed the services of students at Norwich University of the Arts to design their beer labels, and enlisted us at The Packshot People to take care of their product photography.
Amy Hancock, from the brewery, said that the NUA students helped to give a "crisp, fresh and commercial" feel to the branding, as they looked to move away from some of the more traditional and stuffy branding that can be found in the real ale market.
Our professional photography, she said, would prove very important at various stages in their marketing – from banners to features in the press, as well as for online use. Redwell are taking a banner down to Craft Beer Rising, a craft beer festival hosted by London's Old Truman Brewery, featuring our photography, which should give you an idea of some of the contexts in which our work can be used.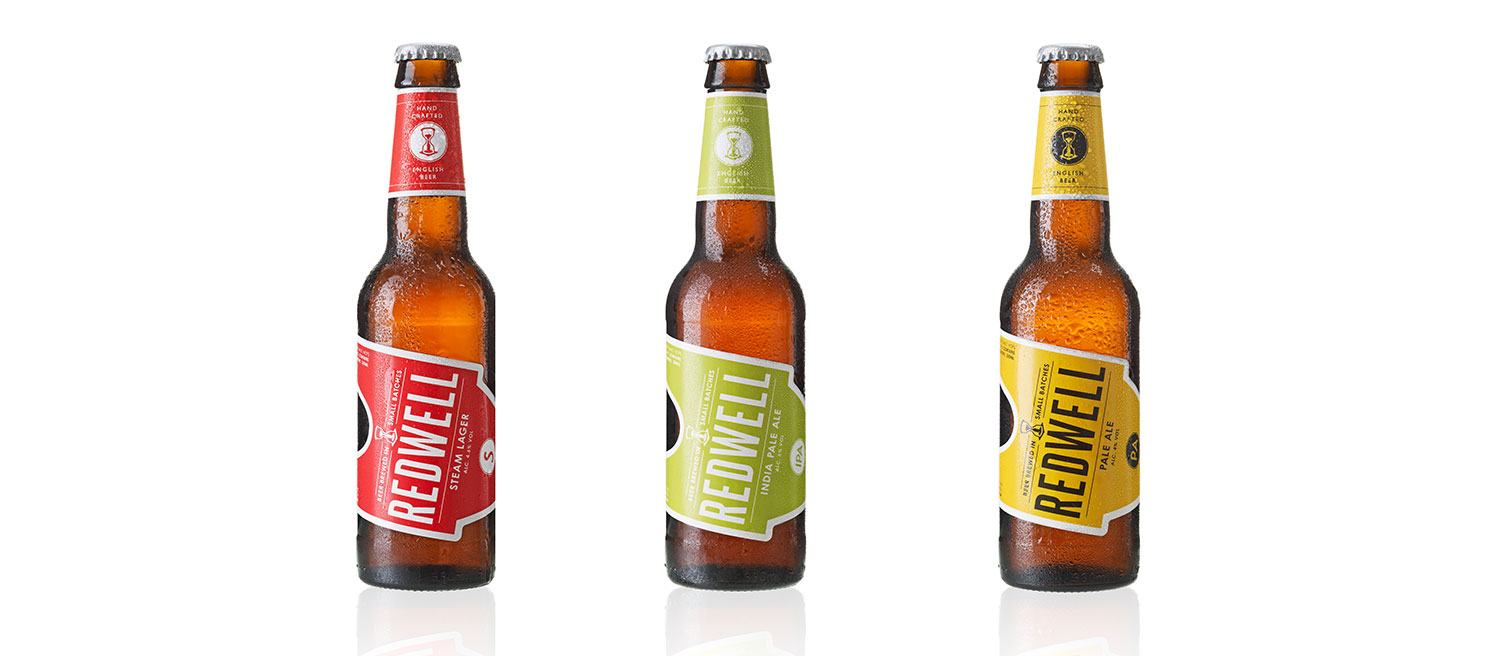 Prev
The Photography Show 2014
The Photography Show 2014
Next
Invisible Mannequin Photography
Invisible Mannequin Photography