The Digital Shelf Edge
Packshot on 03/02/2017
At The Packshot People we're known for photographing items for retail, but this time we've given this theme a twist, providing images for a great new concept which aims to revolutionise the way in which supermarkets display their pricing.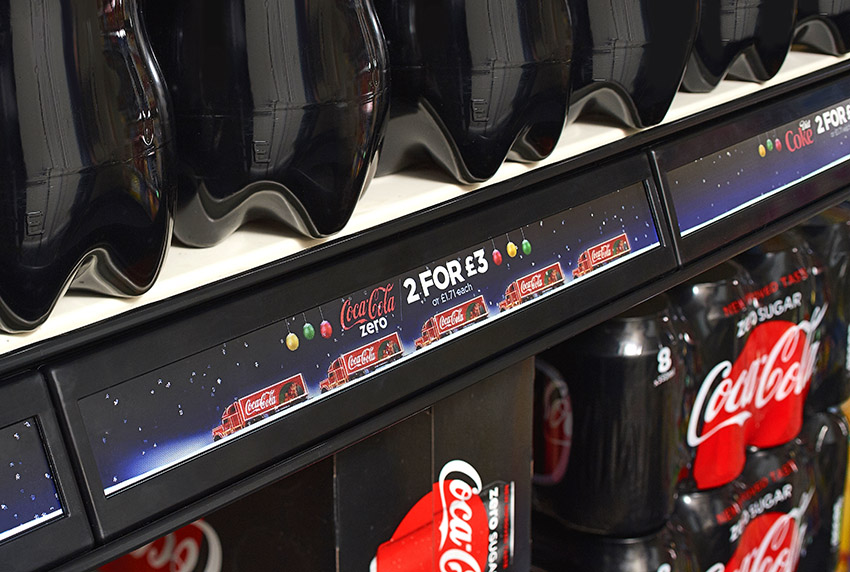 The pricing system that we all know today is based on the printed word, with all of the costs that this system brings with it, from printing costs to the manpower required to physically change tickets around stores. SFD Systems, however, are aiming to revolutionise the way in which pricing works. They have designed a digital shelf edge, a range of digital price displays which offers retailers the enormous advantage of live pricing updates over their existing computer network.
The multiple advantages of this system are obvious. Digital price displays don't just offer savings of time and money on the aforementioned costs. They have the power to revolutionise the uses of shelf edges, offering promotions and full colour video animations in the aisle with the work of just one IT operative. And the benefits don't stop there: with a nascent technology such as this, the entire store environment will be enhanced by the presence of vibrant displays that really catch customers' attention. It's a great investment for retailers – and they're already buying into it, with companies around the UK embracing the new technology. SFD also have plans in place to bring their digital displays to the US market, so we can expect to see a lot of these systems in place over the next few years.
Prev
Arylex
Arylex
Next
Buy 360 Product Shots
Buy 360 Product Shots