Biking glory
Packshot on 15/04/2013
Occasionally, our world of product photography brings us into contact with some genuinely prestigious brands. Such as Wilier.
Set up in Italy over a century ago, Wilier have a history of success in professional cycling tournaments across Europe, including strong performances in recent Tours de France.
We thought we'd show you a 'before and after' shot of our work with one of Wilier's racing cycles. As you might imagine, with this shot, there's not much that we haven't considered carefully.
The angle that we selected was chosen to complement the shape of the bike and highlight, as far as possible, its three-dimensional form. Rather than highlighting specific parts, as we might do when photographing other products, we focused our efforts on highlighting the whole length of the framework, with a little extra work done to bring out detail – and sheen – in crucial areas such as the wheels. The gears and the saddle were important areas for us, too, as these are significant parts of bikes that are designed for the top end of the market. We made sure that we pulled as much detail out of these areas as we could.
There's more to the composition than that, though.
The low angle enhances the bike's appearance, giving it the air of a dominant and powerful machine. This matches the bike's high-specification design as well as the intention behind the image, designed as it is for marketing. We designed it for use in an advertising campaign as well as for product photography.
So you can see that the strength of the image lies not just in the technical details, but in the thought that went into it beforehand.
Just one of our strengths here at The Packshot People.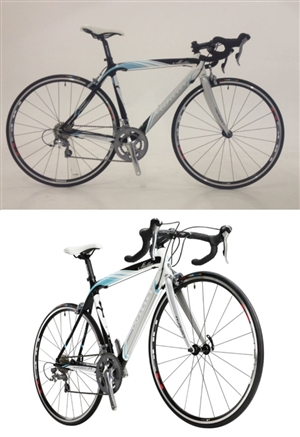 Prev
Matthew McGuiness
Matthew McGuiness
Next
Achieving the right colour
Achieving the right colour